Wednesday, April 3, 2013
Yayyyy our Creative Misfits have been at it again! This time the theme was Floral, gotta love this time of the year all the beautiful spring flowers and warmer days hopefully. Here is a preview of the masks, remember not all shown: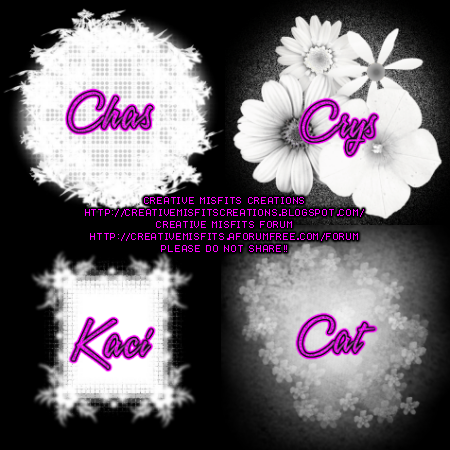 A huge thank you to Chas, Crys, Kaci, and Cat! They are gorgeous masks! Next month we will be back with another round of fun masks.
You can get these masks
here
! Please leave some lovin' if you download. ♥
-terms of use-
- personal use only!
- NO commercial use..
- do not share our stuff
- tutorials & challenges allowed
- send to our blog to download
TYSM ♥ CM moderators


-misfits team-