Friday, May 21, 2010
For this wordart everyone had the word "Friend/Friendship" to work with.
Turned out awesome.. everyone made some awesome wordarts!
Thanks to Alisha, Angi, Barbara, BellaLuna, Daira, D'ava,
KyLie, Lady T, Lovey & Susan!
Great job ladies! Thanks for taking part in this! ♥
If you download please leave some love!
Here's previews (not all shown)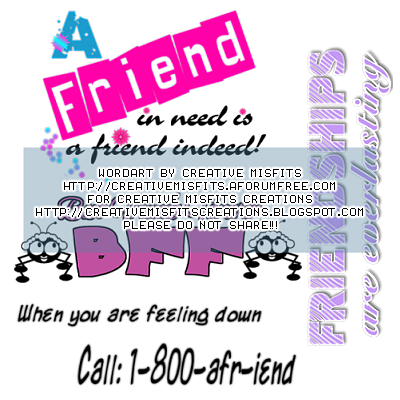 -terms of use-
- personal use only!
- NO commercial use..
- do not share our stuff
- tutorials & challenges allowed
- send to our blog to download
TYSM ♥ CM moderators


-misfits team-