Tuesday, April 6, 2010
For this wordart everyone had the word "Spring" to work with.
Turned out awesome.. everyone made some awesome wordarts!
Thanks to Carrie, D'ava, KyLie, Lady T, Lovey, Missy/MissMissyLette, Pure Magick, Sandy, Steph, Susan & Teresa!
Great job ladies! Thanks for taking part in this! ♥
If you download please leave some love!
Heres previews (not all shown)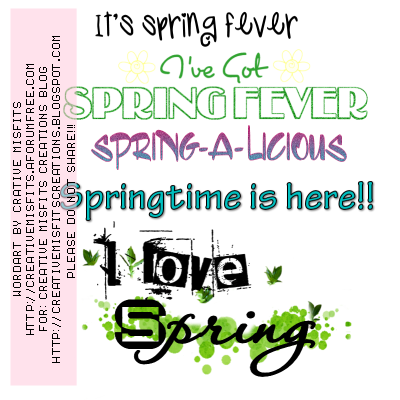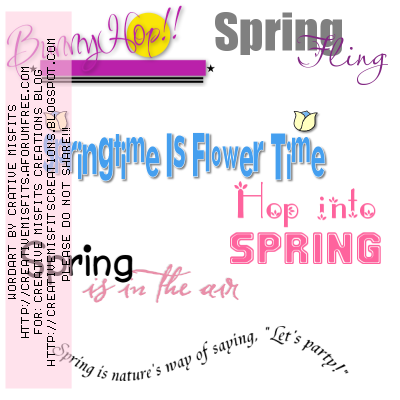 -terms of use-
- personal use only!
- NO commercial use..
- do not share our stuff
- tutorials & challenges allowed
- send to our blog to download
TYSM ♥ CM moderators


-misfits team-