Sunday, December 4, 2011
A very special challenge for wordart since it is the last challenge til 2012.
Christmas, Winter & New Years! Many thanks to Angi, Annaica, Jenny, Justine, Mavy Storme, Melissa/Melissa Creationz, Ruby & Uchy. Please leave some love if you download. Not all shown in preview:
Wishing you all the best of the Holiday Season!
Hugs,
Creative Misfits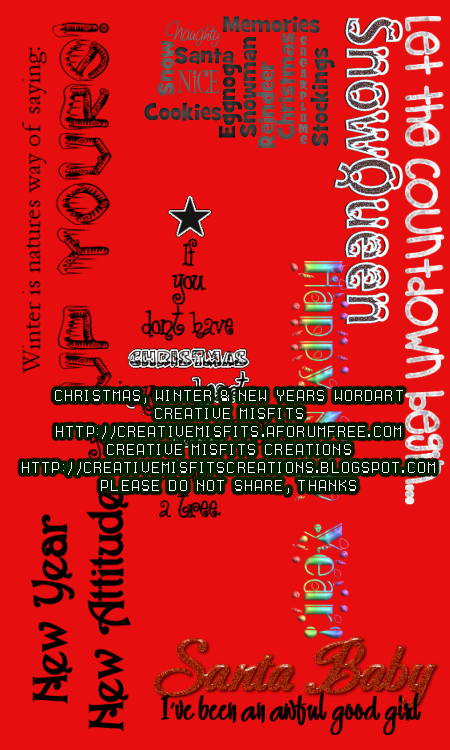 -terms of use-
- personal use only!
- NO commercial use..
- do not share our stuff
- tutorials & challenges allowed
- send to our blog to download
TYSM ♥ CM moderators