Wednesday, February 18, 2015
We have a few more masks for you, a huge thank you to Sharon and Squirrely for participating in our mask making challenge, this time the theme was Hearts and Valentine's and although it is after Valentine's - these can easily still be used.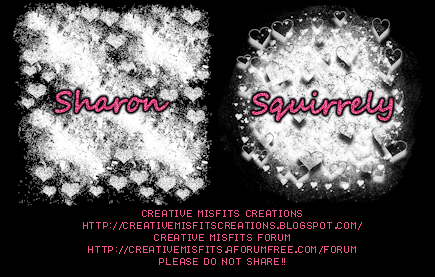 Please leave some love if you do download, it's very appreciated ♥
Sunday, February 1, 2015
Here are the newest and amazing Valentine's templates
done by two of our amazing Misfits!
A big thank you to ♥Sharon♥ and Squirrely
for your outstanding templates!
Please remember to leave some love when you download!