Monday, March 4, 2013
Our Creative Misfits have been at it again and have created some gorgeousssss sparkly gorgeous masks for you. Here is a preview of what they have created, not all are shown, many thanks to Angela, Annaica, BellaLuna, Kaci, Sue, and Wags. These are awesome!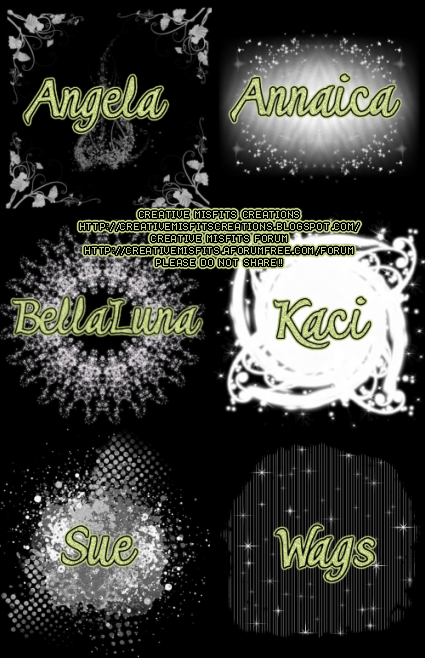 and you can grab them HERE, please leave some luv if you download ♥ TY and see you next month
Friday, March 1, 2013
Our amazing Misfits have come together and created some wonderful St Patricks Day themed Wordart for your tagging fun!!! A huge huge thank you to Crys, Scarab and Kim. Thank you ladies and Happy Tagging.