Thursday, December 16, 2010
This challenges theme was Christmas, preview below. Many thanks to EllaVG, Mythical, Sabine, Staci R , Tonya & Aqua. Please leave some ♥♥ if you download!! You can download the masks
HERE
. Stay tuned for next Challenge.
Hugs,
Creative Misfits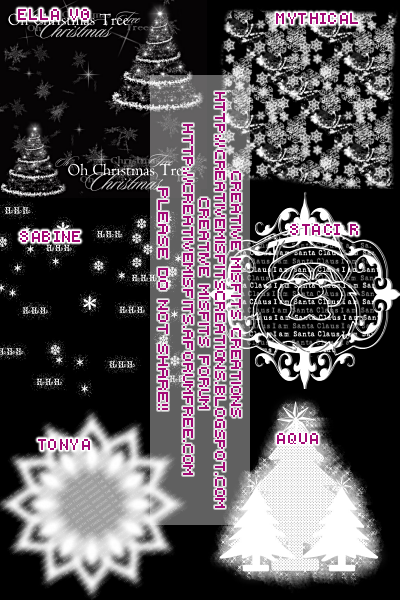 Sunday, December 12, 2010
Thursday, December 2, 2010
Hey everyone
Well our scrap challenge for December was Christmas theme
Our members have done a fantastic job this month creating kits for us all
Awesome job Misfits you truly rock!!!
Thanks so much for taking part :0)
Hope you enjoy all these kits and don't forget to leave some love if you download ♥
Here are the kits for you....
Abstract ♥ Download
here
♥♥♥
Myth ♥ Download
here
♥♥♥
Kaci ♥ Download
here
♥♥♥
Ladyhawwk ♥ Download
here
♥♥♥
Rieka ♥ Download
here
♥♥♥
Vaybs ♥ Download
here
♥♥♥
Kittz ♥ Download
here
♥♥♥
Sabine ♥ Download
here
♥♥♥
Annu ♥ Download
here
♥♥♥
Tina ♥ Download
here
♥♥♥
Mimi ♥ coming later